Kickin' It Old School VBS Aftercare Cooking Camp w/ Cupcake Fest | Mon-Thurs. July 22- 25 | 11:30-2:30 pm | New Song Community Church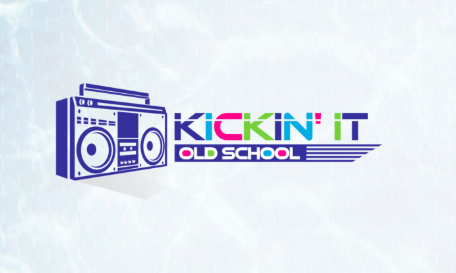 Kickin' It Old School VBS Aftercare Cooking Camp w/ Cupcake Fest | Mon-Thurs. July 22- 25 | 11:30-2:30 pm | New Song Community Church
New Song Community Church VBS Aftercare Cooking Camp | Ages 7-12 | Aurora, IL
Parents don't worry about lunch and extended out your child's VBS day with our VBS aftercare program that immediately follows New Song 's VBS and takes place in the same building.
If VBS does not fit your schedule you are more than welcome to join us for just the 11:30-2:30 session.
Students will be diving into cooking, nutrition information, and character education with biblical principles as they expand upon what chefs learned in VBS. Budding chefs will enjoy cooking up a variety of dishes and enjoy their lunch and dessert culinary creations. THAT IS RIGHT LUNCH IS INCLUDED! The first half of each class will begin with lunch . The second half of each class students will enjoy a fun nutritional/ biblical activity and make dessert. The last day of class (Thursday) budding chefs will create lunch and then enjoy Cupcake Fest. Sign up today this camp sells out fast !
Menu :
Monday : Creation of the Earth
Homemade Turkey Cheeseburger Sliders, Homemade Earth Blueberry Cinnamon Roll w/ Glaze and Berry Smoothies
Tuesday: Layers and Building of the Tabernacle
Homemade Air -fried Breaded Popcorn Chicken, Homemade Fries, Smore House/ Tabernacle w/ Homemade Marshmallow Frosting
Wednesday: Jesus Died on the Cross
Marinated Chicken & Veggie Cross Kabobs w/ Homemade Marinade, Homemade Cross buns, Lemonade
Thursday: Shield of Faith
Homemade Shield Cheese Pizzas and Cupcake Fest : Pull-apart Shield of Faith Cupcake Cakes
Class Location: New Song Community Church - 2858 Hafenrichter Rd, Aurora, IL 60503
Class Days: Monday - Thursday
Class Dates: July 22- 25
Class Time: 11:30 - 2:30 pm (Directly following VBS which takes place from 9:30-11:30)